Paul R. Jones Multiplex Student Center
Pine Forge Academy Foundation is proud to announce plans to support the priceless heritage and enduring legacy of Pine Forge Academy. Funds raised will benefit the planned Paul R. Jones Student Center and sustain PFA student programs.
In the early planning stages of a capital development program, much of the focus of volunteer and staff efforts will center around the mission and goals of PFA Foundation programs; community needs and what PFAF should/will do to meet those needs; the facilities required to support PFAF to achieve both its present and long-term program goals; and, finally, the capital requirements for achieving all these.
Hi-Tech Library: A place where students can collaborate using the most advanced technologies for learning in today's vast informational world.
Hi-Tech Student Center:  A place of common areas for students to study, to network, to relax and a place to exchange ideas about social responsibility and leadership.  There will be television rooms, lounges and meeting rooms.
Student Cafeteria:  Students like to gather where food is served.  The cafeteria will be an environmentally friendly place where they go throughout the day for healthy meals, relaxation and social interaction. PFA students will have lasting memories and added value to their education from experiences in excellent dining facilities.
President Lyndon Baines Johnson Room
The Paul R. Jones Multiplex Student Center will have a room dedicated to honor President Lyndon Baines Johnson for his accomplishment of the signing of the historic Civil Rights Act.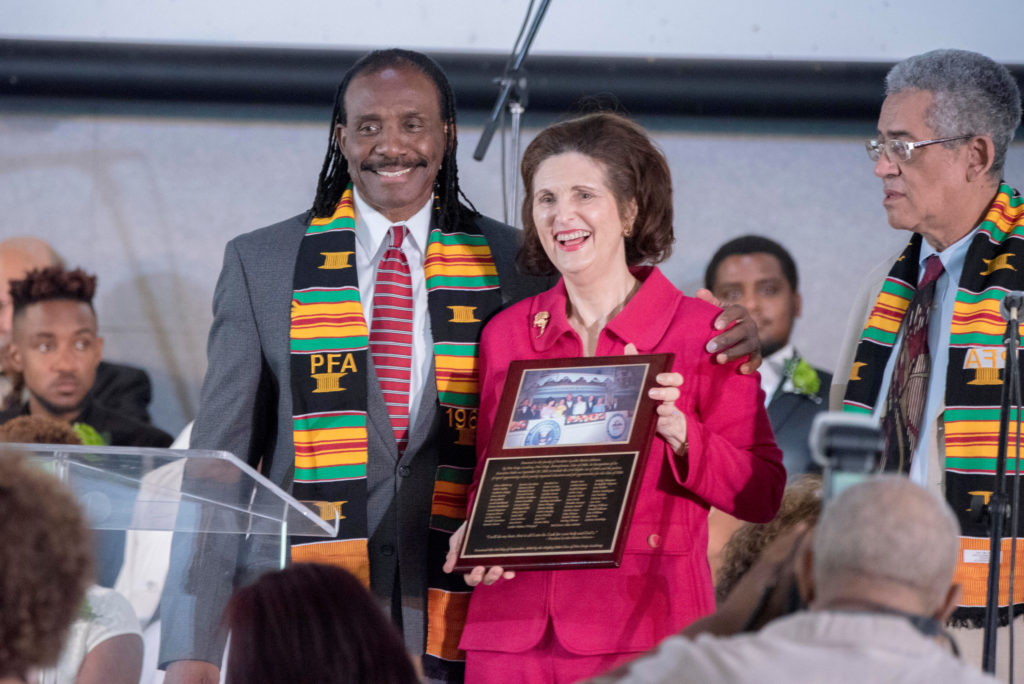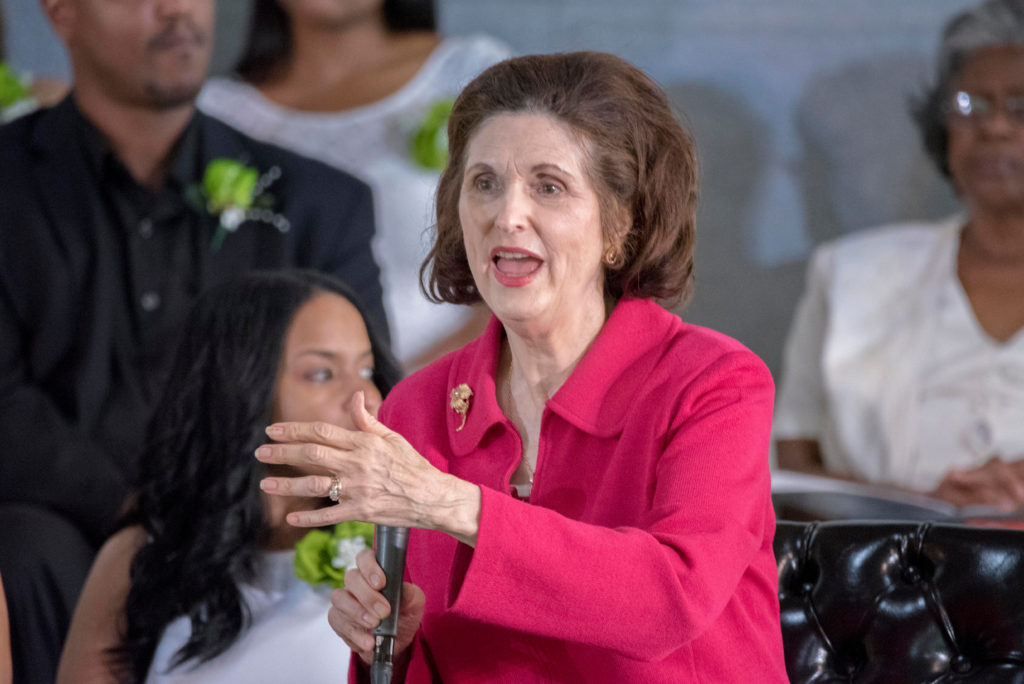 "I am always delighted with anybody who remembers my father and recognizes how hard he tried. He didn't solve all the problems of the world but he made a difference in the lives of a lot of people," Johnson Robb told The Mercury after receiving the plaque.
"We don't want his (Johnson's) legacy to be lost because our class really benefitted from his policies," said Rockefeller Twyman, the valedictorian of the class of 1966. "It opened up a lot of doors for us and 50 years later we're eternally grateful."  Twyman explained that Robb's visit is especially important to him, noting that he would not have been able to survive at Pine Forge or through college if it had not been for the summer jobs program of The Great Society that President Johnson engineered.